We're the screen and solar protection experts!
We're the experts for everything that makes your home more beautiful, comfortable and safe: from roller blinds, window shades, Venetian blinds, pleated blinds, to sunshades and sun blinds, all the way to home automation, insect protection and screens. We've been active in the screen and solar protection industry ever since 1878, and can quite rightly argue that this is our core competency that we are continuously developing.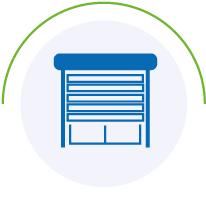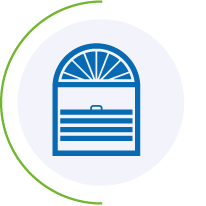 Our mission
When it comes to progress, there are a few things that shouldn't change: We want to offer our customers excellent quality, innovative products and fair prices – that is our mission. With our sales platform Jalousiescout and various daughter brands, we fulfill this mission again and again each and every day. And our dedication pays off: We rank among Europe's e-commerce industry leaders in the screen and solar protection segment.
Excellent products – including in the area of barbecues
Mayer Barbecue is your professional partner for the world of barbecues. With our high quality products we express our dedication to enabling a sociable gastronomic experience. For us, barbecue cooking isn't just a means to an end, it is an event – whether it's with friends and family in the garden, on the balcony, in the park or in the great outdoors. Whatever the time (of year) or the location, we aim to celebrate the original way of cooking. People have been preparing food on open fires with their nearest and dearest for thousands of years.
Fire and embers are our passion!
Since 2016, we have another project close to our company's heart: GRILL & MORE. The online shop for everything barbecue-related is under the auspices of the newly developed Schoenberger brand Mayer Barbecue. In the shop, we sell all kinds of premium barbecues as well as a wide selection of accessories and sauces. We don't have to hide behind the big names in the industry. Our motto: We want to make barbecuing possible for everyone and at every opportunity.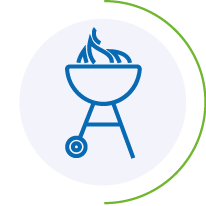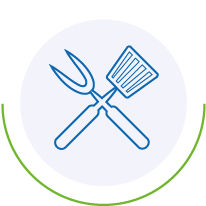 Why barbecues?
The joy of barbecuing with friends and family in our free time and enjoying good food is our motivation to enter this new market. Our roots as a family-owned company and our many years of experience in online retail give us the expertise we need to also be successful on this market.
Our brands in the area of screens and solar protection:
Our brands in the area of grilling: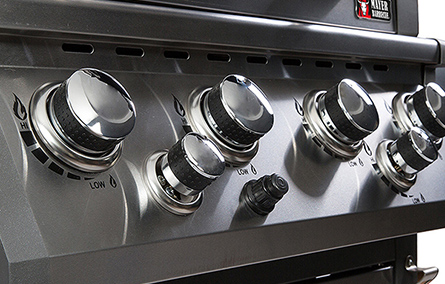 Mayer Barbecue
Barbecue manufacturer Mayer Barbecue, also a Schoenberger brand, has been on the market since 2016. Mayer Barbecue sells a wide range of barbecues, accessories and sauces in the GRILL & MORE online shop. The brand offers a large selection of products in the mid to lower price segment for both barbecue pros and beginners.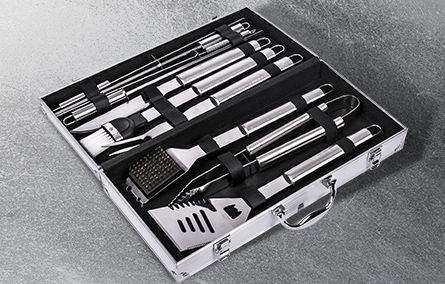 GRILL & MORE Essentials accessories
Under our private label GRILL & MORE Essentials in the GRILL & MORE shop, we sell everything you need related to barbecues – from tongs, to knives and other accessories.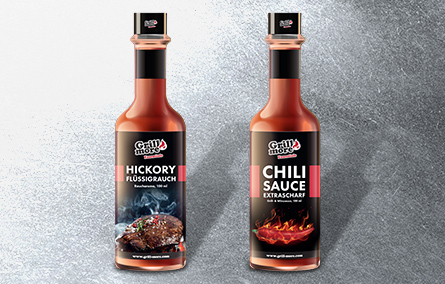 GRILL & MORE Essentials sauces
For us, that certain something is a must – and barbecuing is no exception. That's why we offer our GRILL & MORE Essentials sauces. They make a good thing even better – we promise.
Our online shops
On jalousiescout.de and grill-more.de, you can order all products from our comprehensive range right to your door. On jalousiescout.de, we sell premium standardized and custom-made roller blinds, window shades, pleated blinds and the like at fair prices. On grill-more.de, you will find select barbecue products and accessories from the Schoenberger brand Mayer Barbecue.
Amazon and eBay
Of course our range of goods is also available on the two largest online retail platforms, delivered to your door quickly and reliably. We have also sold products for everyday life via the channel fanmodo since 2018.
B2B
This segment of the Schoenberger Group is represented by the rojaflex brand. Rojaflex produces on state-of-the-art equipment exclusively for authorized specialist retail, guaranteeing maximum quality.
SCHÖNBERGER craft business
This is the origin of our company. At our location in Hohenschäftlarn, we continue to provide our customers with direct, competent support – and we also make home calls for installations and conversions.
Muanna.t.mall
On the Chinese online platform t.mall, we sell screen and solar protection products of the Muanna brand, the Chinese equivalent of Jalousiescout.
We rank among Europe's e-commerce industry leaders in the screen and solar protection segment