The Schoenberger Group
We combine tradition and innovation, never losing sight of our core competencies. Our company has been around since 1878, making us true experts in the area of screens and solar protection. But we're still fast-paced: With a total warehouse area of around 50,000 m² (25,000 m² of which in Germany) and a company-owned logistics center, we produce and sell premium screen products delivered throughout Europe and Asia.
Thanks to our more than 400 employees at four locations and on two continents, as well as an annual total revenue of 84 million USD, we are in excellent shape to meet the requirements of online retail.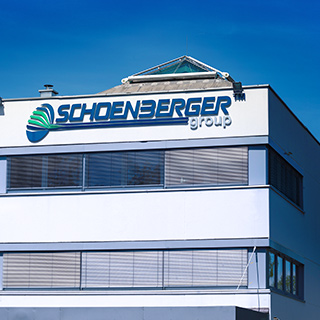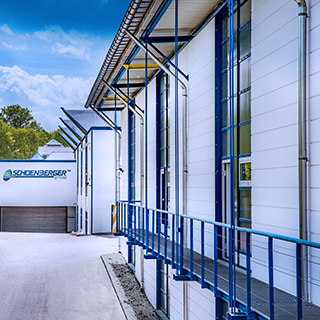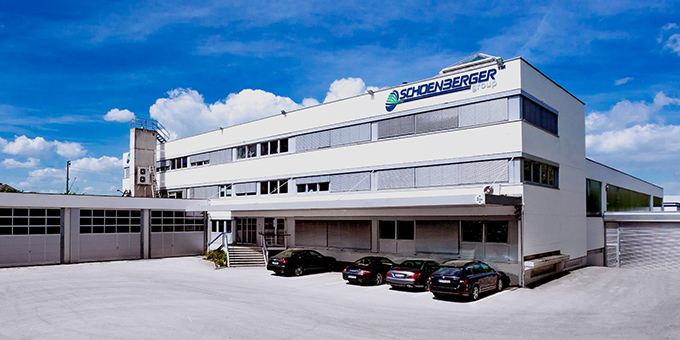 Our locations
Traditionally, our headquarters in Hohenschäftlarn near Munich are the heart of our company that continuously provides pulses in close collaboration with the colleagues from our latest location: We have been active in Duisburg since 2017 with our colleagues from customer service, sales and product management. In our production site for made-to-measure products in Toruń, Poland, as well as our Chinese location in Hangzhou by Shanghai, our colleagues are also dedicated to developing our brands. This is how we always ensure maximum quality on the pulse of the time.
1878 to today: the history of the Schoenberger Group
History
The company was founded in 1878 by Michael Schönberger as a wood weaving mill for sun blinds in the Bavarian Forest, with his son Hugo taking over in 1934. In 1952, the company relocated to Hohenschäftlarn, and in 1962 son-in-law Richard Mayer and his wife Anita (born Schönberger) assumed management. Their son Michael Mayer (master in shutter and Venetian blind construction) became the 4th generation owner of the family-operated business in 1996. Four generations of the Schönberger family have put their know-how, passion and hard work into the company: a long-standing tradition we remain committed to today.
1878
Our first workshop in the Bavarian Forest
1940
Relocation to our new plant in Frauenau (Bavarian Forest)
1955
Rollladen Schönberger settles in Hohenschäftlarn, the current headquarters.
2005
The Jalousiescout shop is founded
Two new plants open in Geretsried
2008
The Jarolift brand is entered in the trademark register, products: pavilions, roller blinds, screens, solar protection, home automation
2010
B2B brand rojaflex is entered in the trademark register; products: roller blinds, tubular motors, pleated blinds
2011
Schoenberger Shanghai Enterprises China founded
Products: Indoor screens
2012
All plants relocated to Hohenschäftlarn; total space: 40,000 m²
2013
The Schoenberger Group relocates its production to Toruń, Poland.
2014
The paramondo brand is entered in the trademark register; products: sunshades, accessories
2015
Warehouse space in Poland expanded to 3,000 m²
Muanna online shop opened
Julius Mayer brand entered in register; products: roller blind motors
2016
GRILL & MORE online shop openedMayer Barbecue brand is entered in the trademark register; products: barbecues, barbecue accessories
2017
Warehouse space in Poland expanded to 17,000 m²
2018
fanmodo online shop opened
A new warehouse opens in Świecko, Poland; warehouse space: over 16,000 m², ceiling height: 10 m
Main location Hohenschäftlarn near Munich
Schönberger has been headquartered in Hohenschäftlarn near Munich since 1952, with two locations and over 150 employees here – and counting. The building on Münchener Straße is home to both the showrooms for our craft business, where we provide our customers with consultation, and our ever-expanding e-commerce department.
Management, administration and the logistics center are located nearby on Zechstraße. Short distances allow us to easily work on expanding our brands hand in hand every day. The picture-perfect rural environment in Upper Bavaria offers a refreshing contrast to fast-lived online business.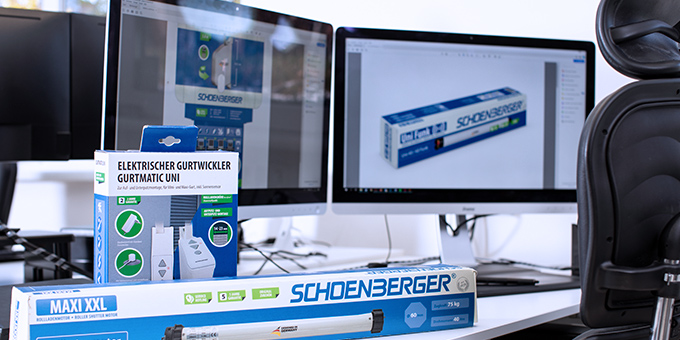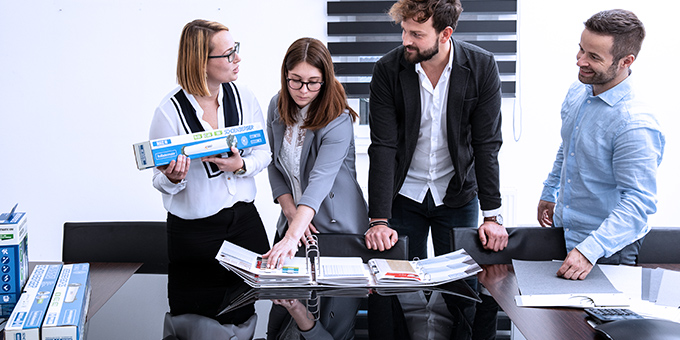 Our colleagues in Duisburg
In 2017, the company opened its third German location in Duisburg. A total of 31 colleagues work in the areas of customer service, sales and product management here.
Who is Schoenberger?
In our family-owned company, a personal and friendly atmosphere is important to us. We're interested in more than just names and titles – we're also interested in the people behind them. This is why we'd like to introduce our executive management in the following: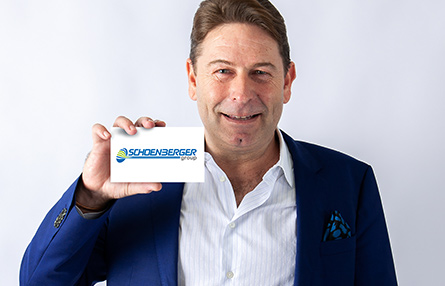 Michael Mayer
Owner of the company in the 4th generation and 1st Managing Director of Schoenberger Germany Enterprises GmbH & Co. KG
CEO; founder of e-commerce platforms Jalousiescout and GRILL & MORE; responsible for the Group strategic focus, among other things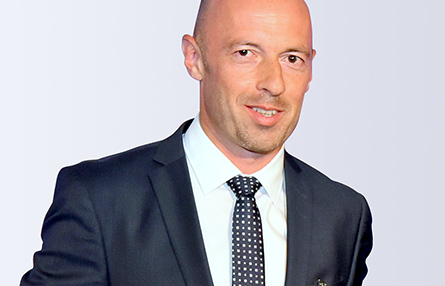 Norbert Mauss
Degree in business administration (LMU Munich)
CFO; responsible for all commercial aspects of the Schoenberger Group; also Managing Director of Schoenberger Polska;
That certain something
Not just prevailing, but excelling on international markets today requires more than just the classic "higher-faster-farther" mentality. And we have just that certain something: Since our beginnings as a small family-run company, our values and mission are the foundation for and reason behind our lasting success. So that we don't lose sight of these values as a global company, we have worked with employees from all departments to define a vision and develop a mission for the years to come.
Our vision
For our unique solutions to be found in every home across the world and impress is our vision; to be market leader our goal. We want to not only meet, but to exceed our customers' expectations. Our mission is therefore based on three important fundamental values: innovation, trust and excellence.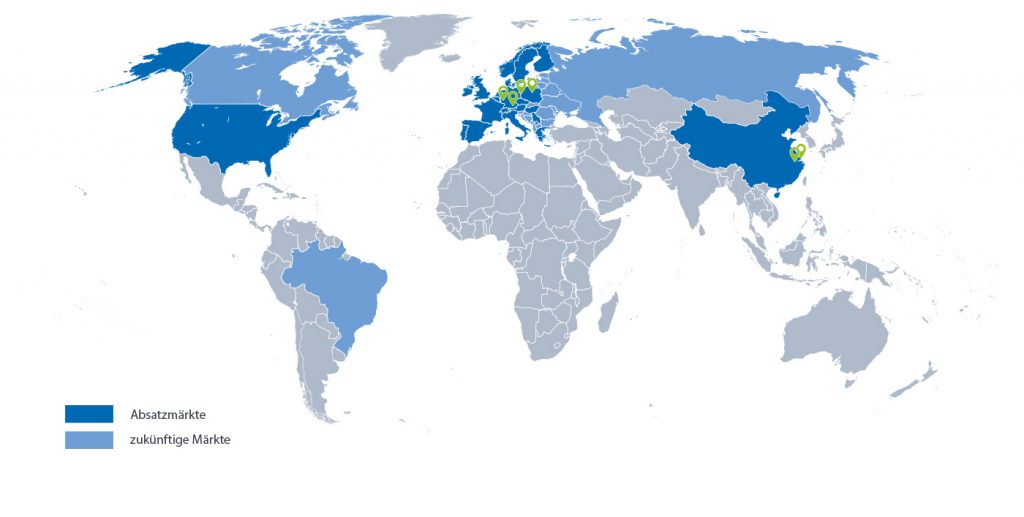 Innovation
It's our mission to be the market leader.
Trust
It's our mission to define common goals. We clearly state what we can do and achieve what we promise.
Excellence
It's our mission to exceed expectations. Every time.
Identity
We have been pioneers ever since being founded in the year 1878. In the early days, we concentrated on developing screens and solar protection products. Today, over 130 years later, we are focused on increasing awareness for our products worldwide and making them available to everyone.
Cooperation & collaboration
Our dedicated employees are competent, creative and outgoing team players. To achieve our goals, we maintain respectful relationships and transparent communication. We are proactive and give our employees the freedom to find their own ways and solutions.
Products & services
We offer a huge range of products in the areas of home & living, garden and balcony. We are able to meet a very wide range of demands in terms of quality and pricing with our broad selection of excellent services and possibilities.
Employees & employer
We are a dynamically growing company driven by an inspiring vision. Our employees are our most important asset. We open up possibilities to shape an exciting future together.
Customers & brands
Across the globe, our customers appreciate our comprehensive, attractive product range. Many customers are our fans – they buy from us time and again and recommend us to others.
Suppliers & business partners
Our innovative suppliers and cooperation partners have made it their mission to continuously improve, expand their competitive edge, boost efficiency and establish transparent communication. This results in a lasting business relationship with us.
Schoenberger Group – speaks for itself!